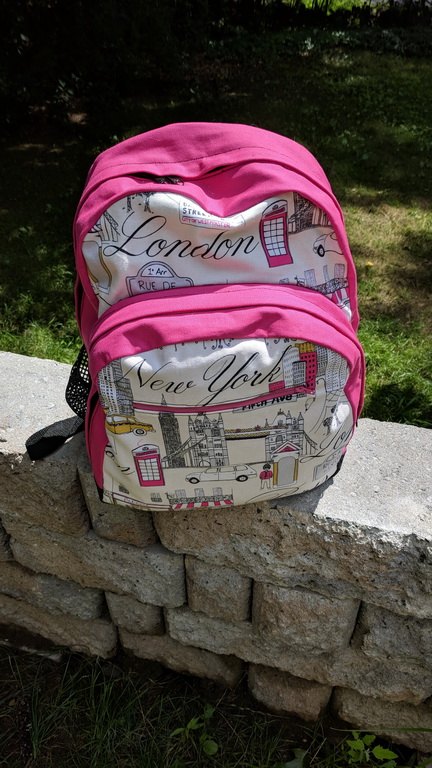 This backpack can be made using various color-blocking options. You can make it all in one color or even use more than 2 colors. If you don't like having the Pocket Front in two colors you can use the Lower Front piece to cut out a one-piece for the Pocket Front. I did this in a Duck backpack pictured to the right.
I also used a different color for the sides, mainly because my main fabric was one direction and if I used it on the side it would be upside down. Since I only had one piece for the Pocket Front I decided to add a welt zipper. You could also do this for a backpack using the two colors on the front as well.
To make the welt zipper I needed fabric for the pocket, a zipper, and cut out another Lower Front (so that the pocket bag will not be visible from inside, but this can be skipped).