The pocket organizer that is included in the pattern looks like the one pictured above. If you make a mistake putting the zipper pocket mesh down then it would look like this: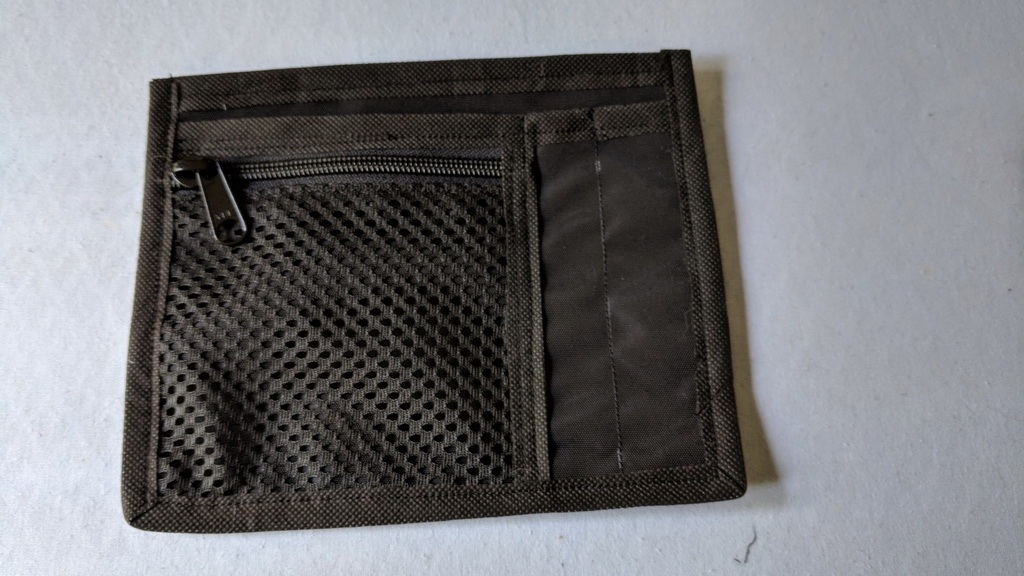 You only end up with two pencil holders instead of 3. But that is not the only design you need to use. You can come up with any design you want for your organizer. Check out the organizer I made for my duck backpack:
I have two angled pocketers and two straight pockets. I have also added a clip to hold keys or whatever. I didn't bind any edges, I hemmed the top of all the pockets. I did sew a piece of nylon ribbon over the edges of the sets of pockets in the center and caught the clips ribbon in that cover. I finished the pocket bottom and other side by including it in the seam. I don't recommend doing this because it ended up being a lot of layers to sew through when adding the sides to the backpack.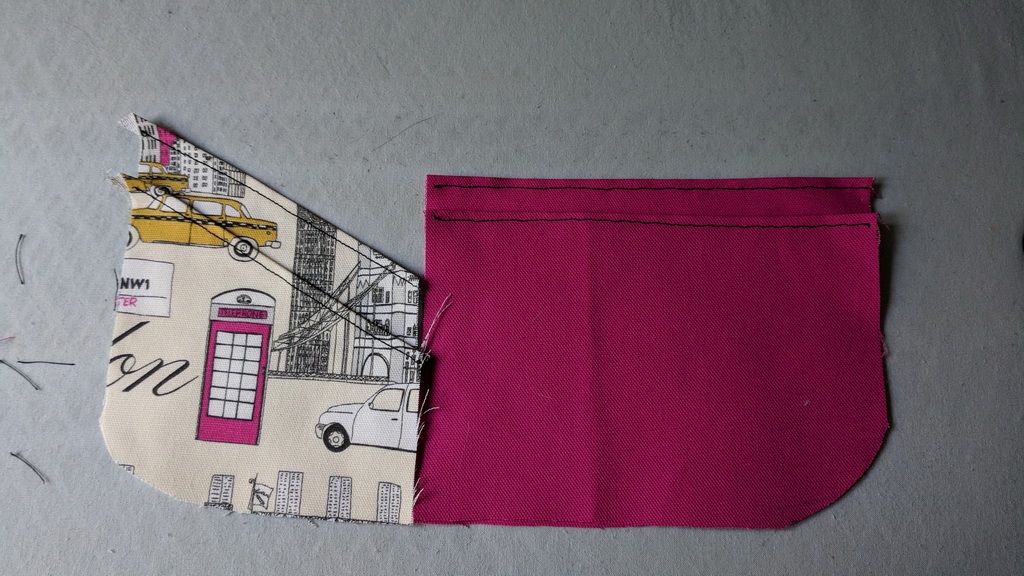 You can create whatever kind of organizer or pockets you want. Just think about what you would like to put in your backpack and plan out how you will organize it. You can even skip putting in an organizer all together.