There are several different materials that can be used for padding your backpack back and shoulder pieces. This week I will be showing the difference between three different padding materials: 1/2″ high-density foam, 1/2″ NuFoam, and 1/4″ headliner.
I recommend that you test-sew your padding with the fabric and thread you will be using. Practice doing the top-stitching too. Seam ripping the padding is not easy and it can damage it.
Note: in the sample picture I did not change my tension or draw out the design. They were done quickly and don't look perfect.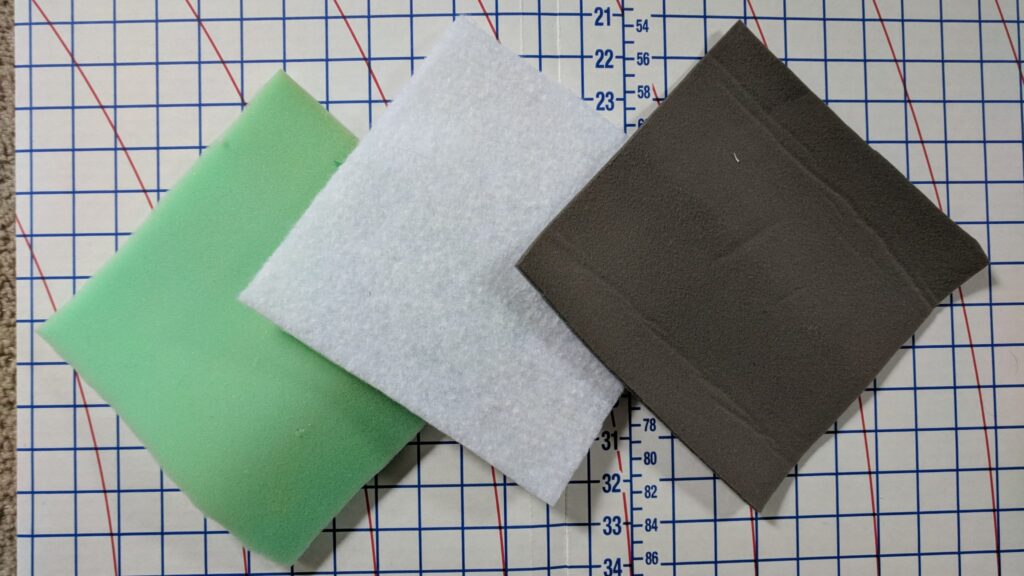 1/2″ High-Density Foam
The first backpack I made (the hot pink one) used high-density foam. This is the hardest one to sew. It is very thick and it is hard to keep the layers together. A spray adhesive can help with this. You will most likely need to test your machine's tension and adjust it.
When I made the first backpack I used my basic Kenmore sewing machine. I had to seam rip a few times and I had to adjust my tension. The next time I sewed with the high-density foam, I used my Pfaff Creative 4.5 machine and it was a lot easier to sew. I did not have to change my tension. It still wasn't easy to sew.
I like the high-density foam for backpacks I know will carry a lot of weight. It adds the padding needed for heavy use. However, if you are a beginner sewer I don't recommend using this for your first backpack.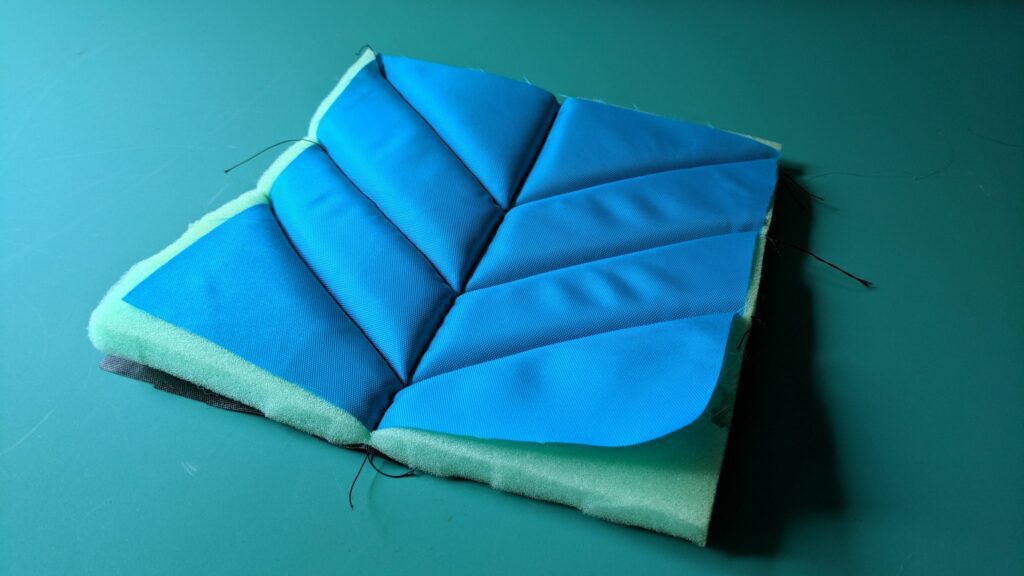 1/2″ NuFoam
I used the NuFoam for the canvas backpack I made for this sew-along. It sews easily and adds a decent amount of padding. This one is great for beginning sewers who want a good amount of padding.
The NuFoam I bought said 1/2″ but measures more like 3/8″. You may be able to use thicker foam, but remember to test it first.
1/4″ Headliner
This foam is very thin and adds very little padding. I haven't seen it any thicker than 1/4″. I don't recommend this for backpacks, it does not offer enough padding.
However, it was very easy to sew with as if it weren't there at all.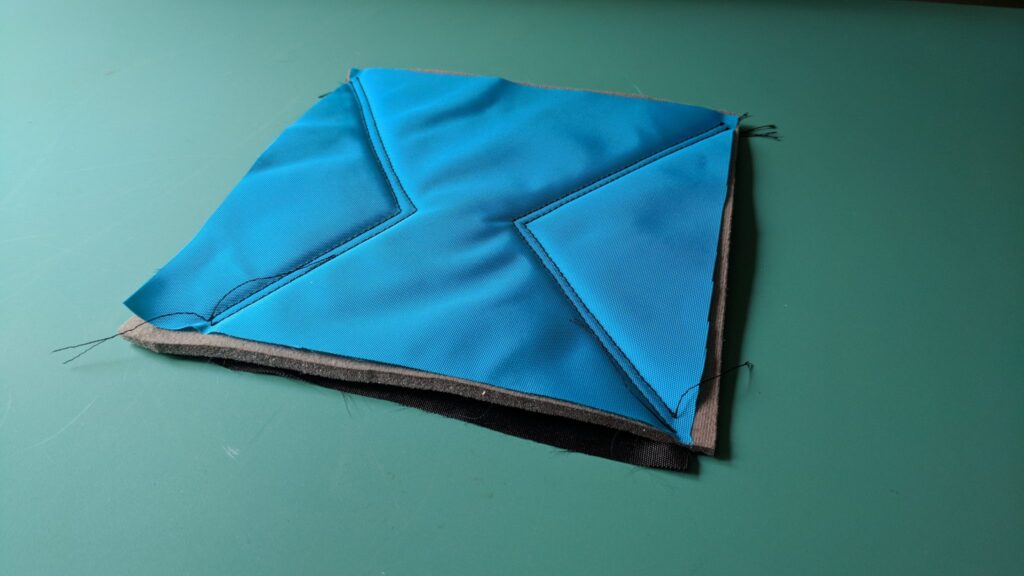 Conclusion
If you want a lot of padding you should try the high-density foam. If your machine can't handle it then try NuFoam. I would stay away from foam headliners.
What padding are you using?