Custom Costumes
If you wish to order a custom made costume please use the form here. Turn around time for custom orders will be 1-3 months depending on the complexity of the order.
Fitting: If you live near Milford, New Hampshire then it would be best to do an in-person fitting. If you live further away you will need to give us precise measurements.
Payment: A 50% deposit is required at the time of signing. The final 50% is due at the final fitting or before shipping. We accept Cash, Check, Money Order, Credit Cards
Patterns
All of my digital sewing patterns are available on Etsy.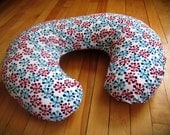 $5.00 USD